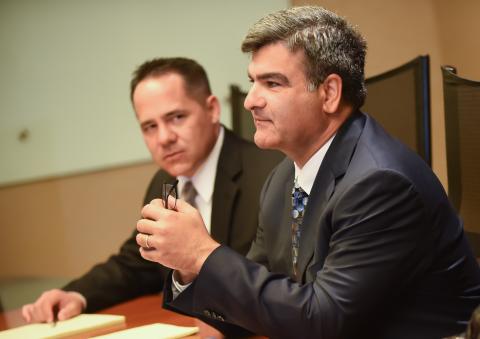 Our litigation attorneys represent and advise companies, public entities, and individuals in a wide range of complex commercial matters, including cross-border disputes, breach of contract, fiduciary duty and breach of trust, antitrust and competition law, banking and financial services, trust and estates disputes, professional liability, consumer class actions, employment law, administrative law, eminent domain, construction disputes, and fiduciary matters. With years of experience in litigation, arbitration and mediation in venues from California to Tokyo to Guam, our attorneys have a proven track record of providing favorable results for clients in their high-stakes cases across the Pacific Rim.
Examples of representative matters include:
Represented executor in the Estate of Hillblom in prosecution and defense of claims involving over $500 million in assets in multiple jurisdictions, and successfully negotiated a global settlement with heir claimants and closure of estate probate.

Obtained a complete defense victory at trial for the Government of Guam in an eminent domain case involving property rights under the U.S. Constitution as well as territorial law, resulting in judgment of over $25 million.

Represented the United Micronesia Development Association in Saipan in the successful prosecution of claims against former executive, board member and partners resulting in favorable settlement of over $15 million.

Represented real estate developer in arbitration against the Port Authority of Guam resulting in an arbitration award of over $12 million.

Represented the Japan bankruptcy trustee of EIE International, a failed multi-billion dollar international real estate developer, against Shinsei Bank in complex civil litigation with proceedings in Saipan, Guam, California, and Tokyo, culminating in a $200 million settlement for EIEI. Calvo Fisher & Jacob was the first — and to date, remains the only — U.S. law firm ever to be retained for such a representation in Japan.

Represented trustee in California in successful prosecution of claims for the return of over $1 million of community assets.

Represented HopeLab Foundation in an arbitration before JAMS in a successful defense of a breach of contract claim for the development of a sequel to a videogame owned by HopeLab to assist young cancer patients adhere to treatment.

Represented Younex International, a Korean-based developer, in successfully overturning zoning restrictions before the Supreme Court of Guam on a development project worth over $100 million.

Represented Docomo Pacific in defense and settlements of employment disputes.

Represented trustee in successful settlement of claims by removed beneficiaries.

Represented trustee in the successful prosecution of claims against a series of fraudulent transfers and misconduct by various individuals of trust assets meant for a charitable foundation in Guam.

Represented Olympic Gold medalist in prosecution and settlement of Title VII claims against the University of California.

Represented a California non-profit in a multi-million dollar dispute with a subsidiary of a major national defense contractor resulting in successful award in arbitration.

Represented the United Micronesia Development Association (UMDA) in high-profile litigation against several former UMDA board members and financial advisers that resulted in the recovery of approximately $12 million in settlements from the defendants, including defendants who were convicted of tax fraud in federal court in NY in a related matter.

Represented a whistleblower client in an action against Citibank under California's false claims act for its practice of sweeping funds from dormant credit card accounts into Citibank's own general ledger, resulting in a successful settlement of refunds and damages totaling $18 million.

Represented Bank of America in multiple challenges to the settlement of a nationwide class action suit alleging that the Bank had wrongfully disclosed personal information of tens of millions of checking account, credit card and mortgage customers. In rejecting the arguments by objectors that the settlement was unfair and inadequate,

the California Court of Appeal upheld the settlement

, and affirmed Bank of America's position in all respects.

Represent trustees in defense of defamation claims.