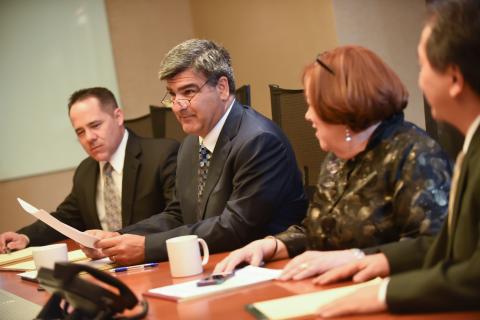 The lawyers and staff at Calvo Jacob & Pangelinan are dedicated to helping clients meet their business and litigation goals. With offices in Guam, Saipan, and San Francisco, the firm is well positioned to represent companies in complex cross-border transactions and disputes that require experience and expertise in multiple jurisdictions.
Calvo Jacob & Pangelinan lawyers work as a team across offices and time zones to provide seamless service, strong representation and effective advice to their clients. The firm includes leading lawyers who have a proven track record representing major companies and governmental entities in some of their most important litigation, transactional, and regulatory matters.
For complex international matters, the firm's lawyers provide high-level strategic advice and selective partnering capabilities as part of the firm's client representations. With its long and highly respected presence in Guam, the firm offers unparalleled support for companies doing business around the Pacific Rim.