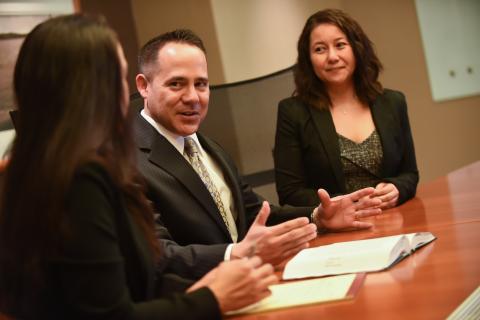 Our attorneys have provided over 20 years of service to Government of Guam entities, including the Office of the Governor, the Guam Economic Development Authority ("GEDA"), and the Guam International Airport Authority ("GIAA"). We represent government agencies on projects involving complex procurement, government contracts, tax disputes, public finance, labor and employment, and real estate and land use.  Our private and government clients draw upon our deep understanding of the business of public entities to help them  successfully implement their regulatory goals and objectives.
Representative matters include:
Tax Disputes – Our firm has litigated and settled multiple tax lawsuits in federal court for the Government of Guam and Office of the Governor.  We also assist private clients with tax clearance issues and in negotiating the resolution of interest and penalties owed to the government.

Procurement – We regularly advise government clients to ensure acquisition of goods and services are in compliance with applicable procurement statutes and regulations.  Our attorneys guide our private and government clients through procurement protests, protest appeals before the Office of Public Accountability, and protest related litigation before the Superior and Supreme Courts of Guam.

Bond Financing – Our attorneys provided more than 10 years of legal assistance and advice to GEDA, the entity charged with overseeing all governmental financings.  The firm also represented GIAA with regard to the issuance of $247,335,000.00 general revenue bonds in 2013.  We also assisted a private client in obtaining $25 million in taxable lease revenue bonds.

Government Contracts – We  advise private and government clients on a wide variety of government contracts, including professional services contracts, construction contracts, purchase agreements, services agreements, Qualifying Certificates, and loan and security agreements.

Government Claims – Our attorneys assist our government clients in their defense of government claims. 

Statutory and Regulatory Interpretation and Compliance – We provide our private and government clients with legal advice and opinions on the interpretation of and compliance with local and federal statutes and regulations, including the Open Government Law and Sunshine Act.

Administrative Hearings – Our lawyers represent government clients in administrative hearings and other matters before local and federal government agencies such as the Civil Service Commission, the EEOC, and the Transportation Security Administration.